Men's Ministry is dedicated to training and teaching men how to serve Jesus in the times we live. Please join us for incredible times of fellowship as we learn together what a man of God looks like, so that we can show the world that "men of God" are "Men of Honor"
If you would like more info contact
Aaron Taylor
Mens Bible Studies, Fellowships and events make godly families
Get Connected. Go Deeper.
Men who worship jesus, set an ENVIRONMENT of spiritual victory!
Men's Ministry Connection information:
We'd love to hear from you. PLEASE Fill out the below form so we can connect with you and the men's events
Scheduled Meetings
Men's Discipleship Group / Men's Breakfast
Leader: Pastor Aaron Taylor
We meet EVERY Tuesday Morning at 6:30 am to 8:30 am at the Springfield Campus and EVERY Wednesday at 6:30 am to 8:30 am at our West Eugene Campus! If you cannot stay for the whole thing, please still come for as long as you can and let's build relationship together!

We will have coffee hot and ready for you and a Men's size Breakfast while we study the Word of God and fellowship together!

If you would like to volunteer on a Tuesday or Wednesday Morning by bringing the coffee or making the breakfast please talk to Aaron at the meeting or call the office at 541-686-5433.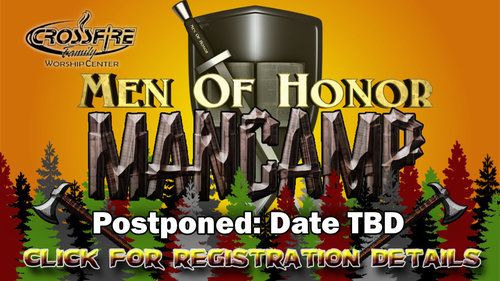 MAN CAMP REGISTRATION OR INFORMATION:
MAN CAMP!!! WE ARE SO EXCITED FOR OUR NEXT OPPORTUNITY TO HAVE AN AMAZING MAN CAMP WEEKEND: